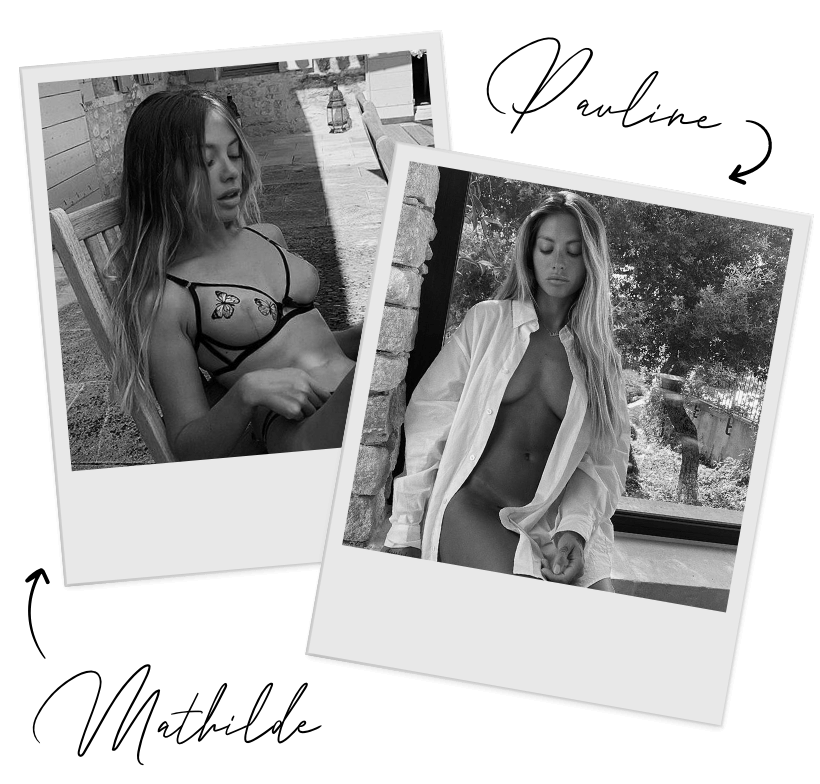 Who are we ?
Khassani Swimwear is, first and foremost, the story of Mathilde and Pauline, twin sisters and French influencers with a worldwide following, who decided to launch their own swimwear brand in 2016. Inspired by their many travels and the most beautiful beaches in the world, they instantly had the idea of creating a bikini collection that would set women free from the clichés that dictate how their bodies are perceived. Their ethos: all women, whatever their background, body shape, or status, has the right to feel beautiful, feminine and sexy in their swimwear. Khassani was founded on this guiding principle, and this spirit of freedom is one of its most cherished values. Each collection is designed with this philosophy in mind to create minimalist and sexy designs which make the most of women's bodies. And our brand has been a resounding success, today we sell thousands of bikinis to people in over a hundred countries all over the world. 
Khassani has been creating a huge buzz on social media, especially on Instagram. We're really proud of our community, whose support has never wavered.
It's because of this loyalty that we're able to create more and more new bikinis, in keeping with the latest trends but also creating our own, with our iconic designs that epitomise the brand.
With our desire to keep evolving and to always offer you something more, we are currently working to develop new ranges and we have some very exciting surprises planned for 2021! Follow us here and on our Instagram account @khassaniswimwear to make sure you don't miss out!
A message from the Khassani team :
« It's amazing for us to see so many of you wearing our swimwear and we're so grateful for your support and your love for our brand! Keep posting your favourite Khassani photos, we look at all of them and repost them as regularly as we can. We make every effort to ensure that we stay true to our values, offering new and exciting designs again and again. A huge thank you from the bottom of our hearts for your loyalty. »
Our commitments
01
Our factories are based in Portugal. We collaborate exclusively with family-owned factories which offer humane working conditions and which respect all of their employees, who are not required to work longer than the country's legally stipulated hours and are paid a fair wage. We are committed to maintaining these conditions and refuse to compromise our ethical principles, which we believe are the foundation of a healthy relationship with our suppliers.
02
All our fabrics and accessories come from Europe (mainly Italy and Portugal), a guarantee of high-quality swimwear. At Khassani, we always opt for the most high-end solutions and that will never change, ensuring an ethical, high-quality manufacturing process with products made in Europe. Our commercial premises are based in France, which keeps our environmental footprint to a minimum as we only manufacture and transport our products from neighbouring countries.
03
We have been working hard over a number of years now to eliminate all non-environmentally friendly materials from our products and our packaging is now made of recycled plastic or innovative and compostable materials.