How to choose my

bikini top ?
There are a number of criteria to consider when choosing swimwear. Everyone has different tastes and their favourite print or style. However, it's also important to pick a bikini top which suits your body type. We recommend choosing a style designed for your body shape, to really make the most of your figure.
01. If you have an A-shaped body
If you have an A-shaped body, i.e. with a small bust and round hips, we recommend accentuating your bust to balance out your figure. Treat yourself to one of our push-up or padded bra tops if you have a small bust. A sexy top will draw attention to your upper body. Women with a larger bust should opt for an underwired top with some lovely, straight straps.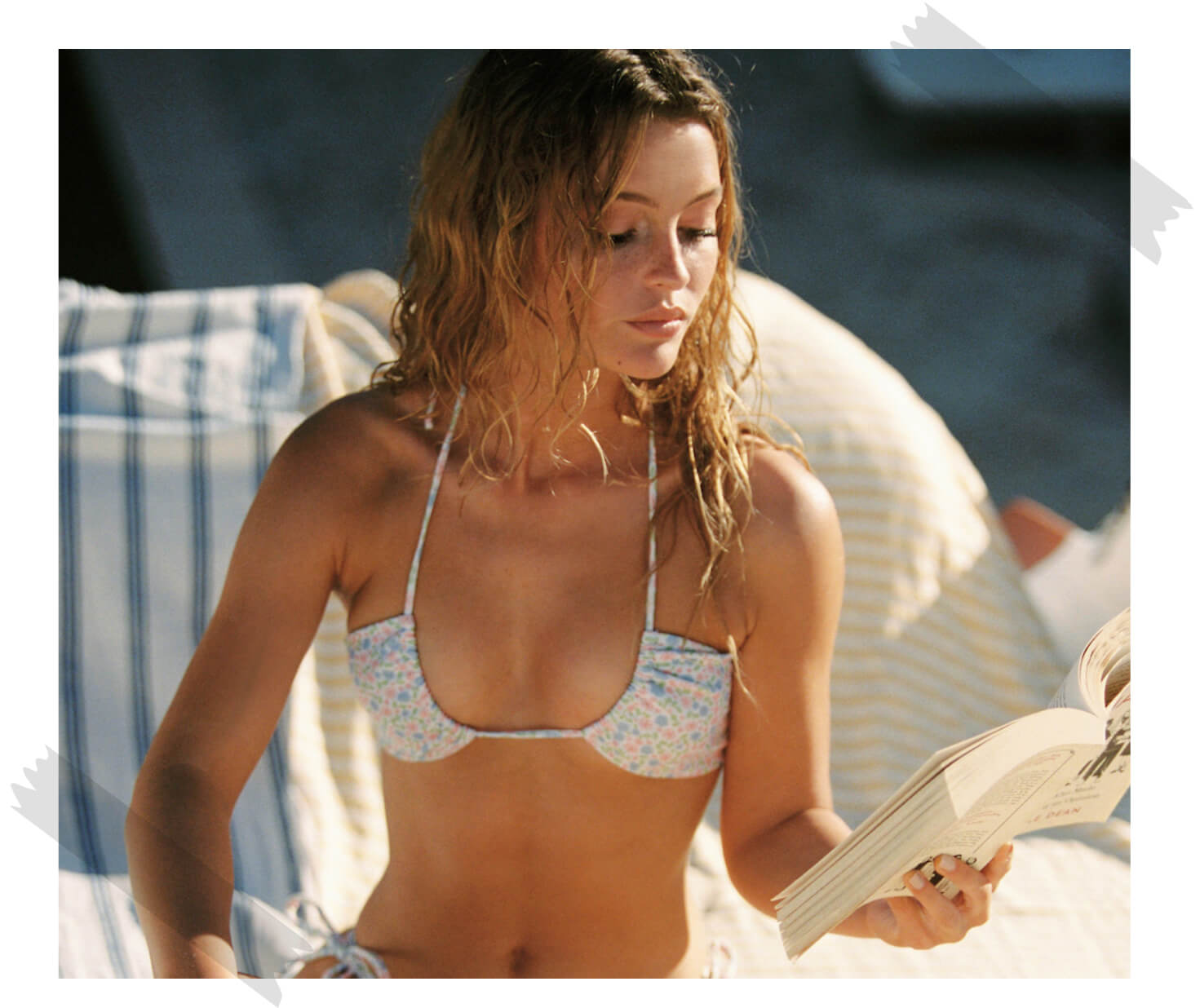 02. For women with a V body shape
For women with a V body shape, meaning broad shoulders and narrow hips, we suggest choosing a triangle-shaped top. This is because the neckline will make your shoulders look narrower and draw attention to your bust. You could also opt for a bra bikini top, but always choose one with thin straps. We also recommend trying a top that is all one colour as it won't accentuate the width of your shoulders.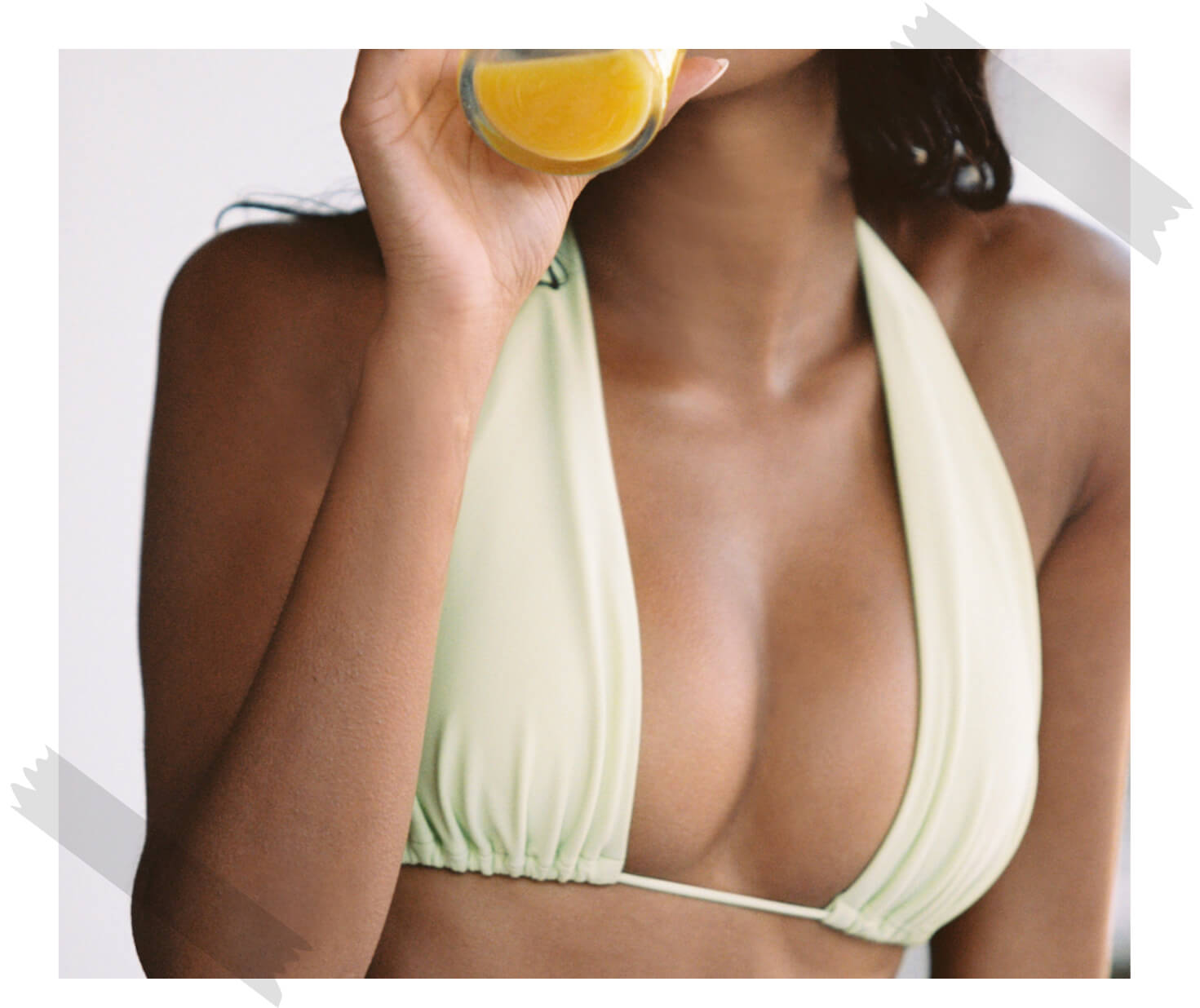 03. Or if you have an H body shape
Are your shoulders and hips the same width? This is what is known as an H body shape. To accentuate your femininity, opt for a two-piece bikini. A top that ties at the back will make your figure appear more curvy. You can dare to wear floral or polka dot prints for a touch of originality. Tops with chic detail such as a golden ring or snap fasteners will draw the eye to your bust.
In short, there are lots of handy tips for highlighting the parts of our body we love. If you want to accentuate your curves and you have a darker skin tone, go for tops in light or pastel shades. You can also wear pretty colourful prints or shiny material such as silver or gold. However, remember that this can make your body look wider. On the other hand, if you want a slimming bikini top, opt for dark colours in a matte material.
Please remember that these are only tips, there are always exceptions to the rule. There's nothing wrong with indulging yourself and buying a bikini that isn't specifically designed for your body shape! The most important thing is that it makes you feel beautiful whether you're on the beach or sunbathing by the pool, so it's up to you to choose your favourite!