How to choose my

bikini bottom ?
We all have different body shapes, so it's important to know how to best show off your figure with the right bikini for you. Certain patterns, materials and styles can draw attention to certain parts of the body, or make them look slimmer. The key is knowing which parts you want to highlight and choosing the right colour and style.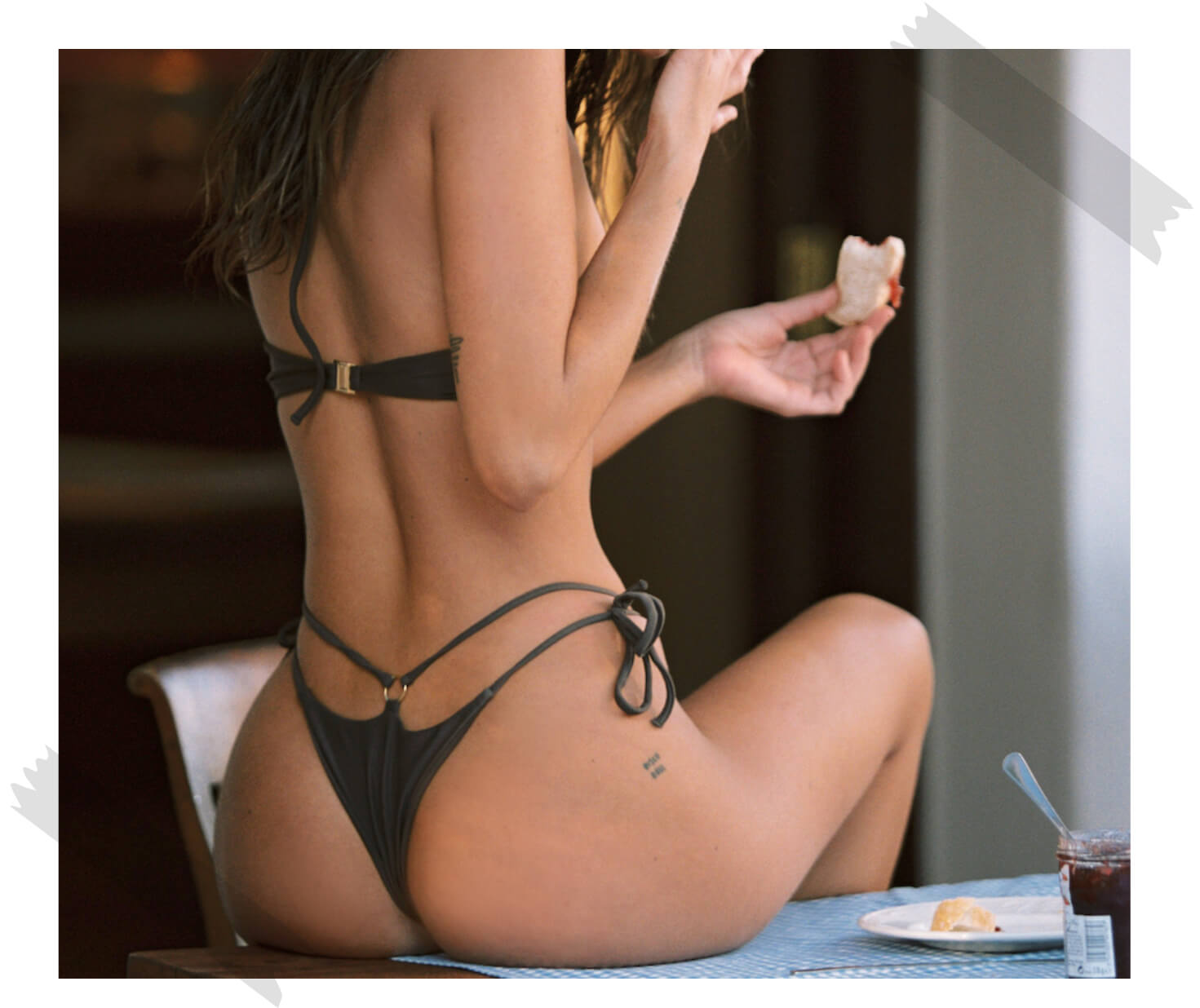 01. If you have what is known as an A-shaped body
For example, if you have what is known as an A-shaped body, with relatively wide hips and a small bust, opt for slimming bikini bottoms. Our high-cut tanga-style bottoms will elongate your legs and make your whole body appear slimmer. We recommend experimenting with darker colours such as black, blue or dark green. Avoid patterns with horizontal stripes because they will make your waist look wider.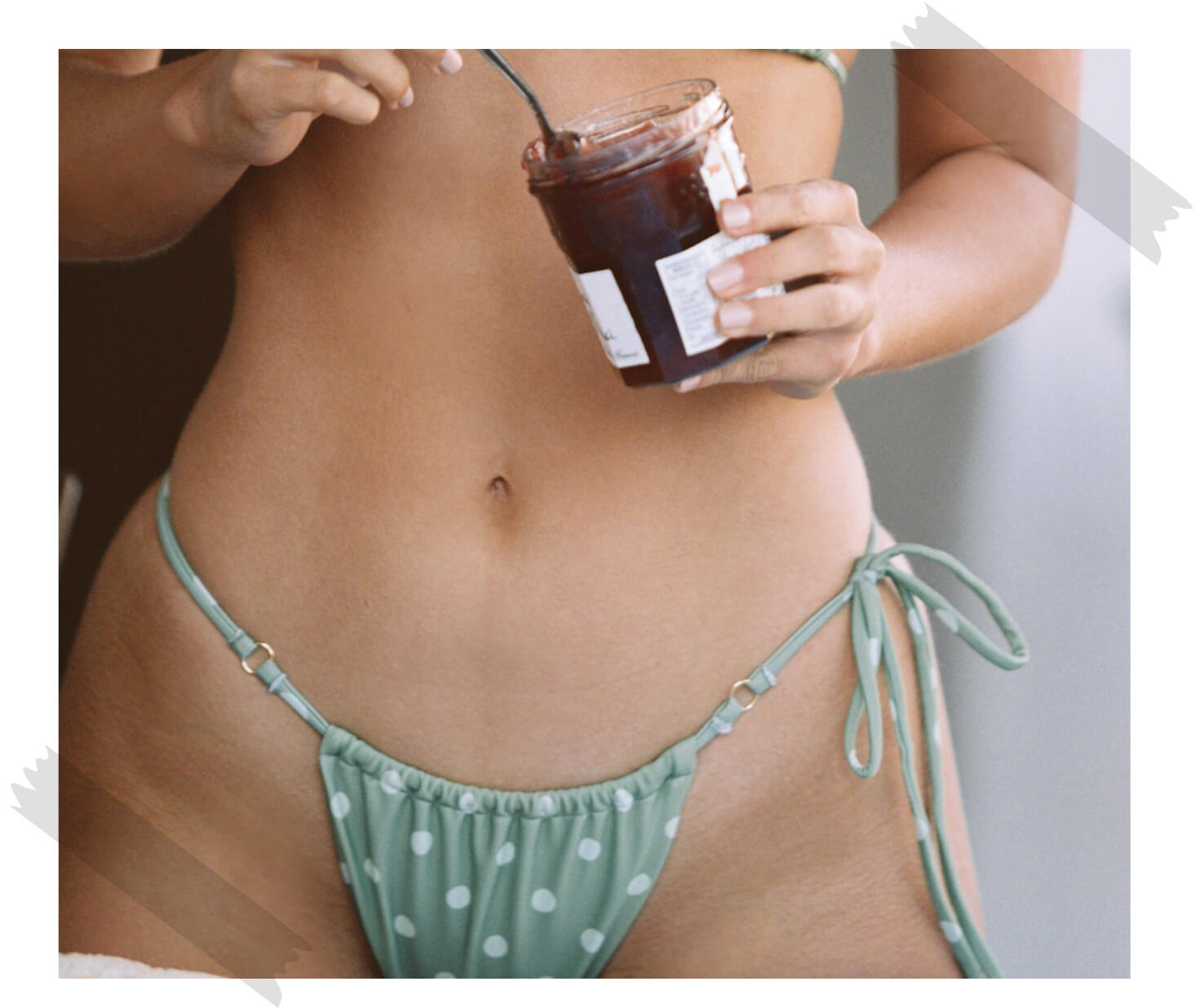 02. If you have a V-shaped physique
However, if you have a V-shaped physique with broad shoulders and slim hips, you should choose bikini bottoms that accentuate your waist. Treat yourself to one of our thong-style or patterned bikini bottoms to highlight your waist. You could also opt for bikini bottoms decorated with eye-catching straps or rings.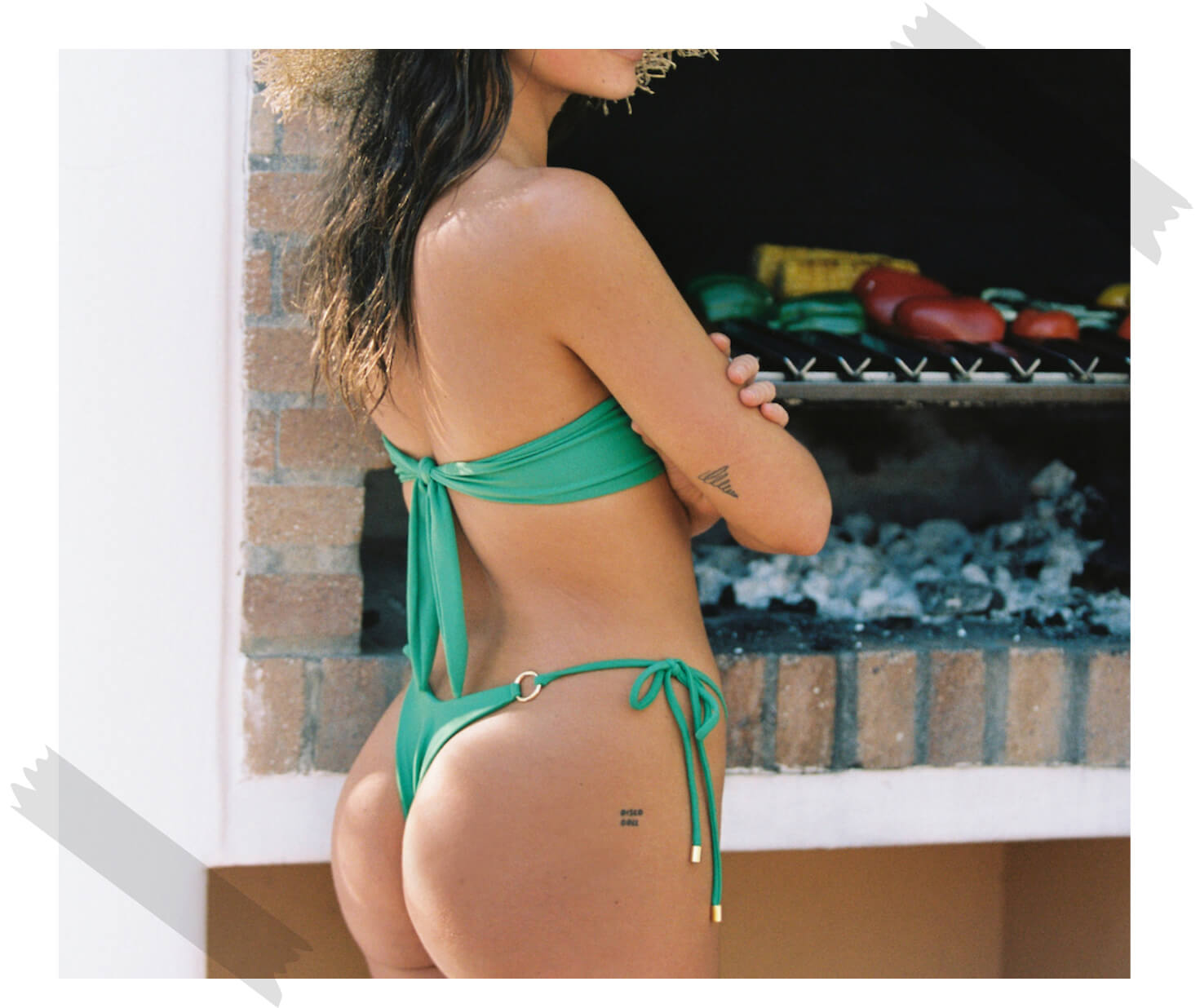 03. If you have an H-type figure
Lastly, if your shoulders and hips are the same width, you have an H-type figure. For those with an athletic build, the key is to add a touch of femininity and create curves. You should go for bikini bottoms adorned with knots, or in floral or tie-dye prints.
Khassani Swimwear is designed with adjustable fabric so that you can cover up as little or as much as you like. So you can show off your curvy bottom at the beach this summer, with as few tan lines as possible. Don't forget that our brand is all about mix and match, so feel free to pick and choose from our various collections to create your new favourite bikini set!